TheAdvertCo Review – (2020) Huge Scam or Legit Crypto MLM?
You made it to our TheAdvertCo Review!
Online businesses are a good way to get away from the 9-5 trap as I call it. There is nothing wrong with a job if you love what you do.
Today I am here to talk about a program that guarantees it's users success.
Like you, I wondered how legit something like this could be. Although I am a huge supporter of earning online, I also know that not everything is legit no matter how good it sounds.
Your work hard for your money and you have to protect it. That's why I wanted to be 100% honest about this opportunity and only speak on the facts.
You won't find an unbiased review like this anywhere else.
So here is what I learned about the business opportunity…
TheAdvertCo Review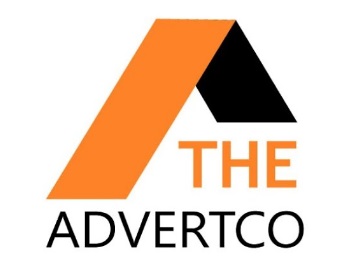 The first step of analyzing a business opportunity is to get to know who your working with. Fortunately, they do have a part of their website you can go to just for this called "About US".
In there, you will see that the CEO is Anthony Nicomedes of The Advertco.
However, the about us page did not contain much about him other than his name and picture.
I also learned that this company is fairly new, having only launched 5 months. I know this since the domain "theadvertco.com" had been bought on January 9th, 2020.
On their domain registration info , you will find a company address at the location:
P.O Box 0823-03441 which is located in Panama.
But that conflicts with what they have on their actual website, which is a completely different address for their headquarters:
Unit 1411, 14/Floor, Cosco Tower, 183 Queen's Road Central, Sheung Wan, Hong Kong
Certificate & CRN : 2918547
I want to know they are giving mixed messages. What's with the confusion?
Then it all started to made sense.
I realized for sure that the Hong Kong address was just for show. It's not even linked to actual physical location. It's a virtual addressed used for show.
And then I started thinking about Anthony, the supposed CEO. I couldn't find anything about him on the internet. It's like he is not even a REAL person.
It really is started to feel like that all of the info that they are sharing with us is fake.
I'm guessing the goal of all of this is to remain anonymous from the public. They registered their domain privately, shared a fake address, and then the CEO has no digital footprint.
They are doing a lot just to keep their identity on the low.
It' only natural to keep your guard up knowing all of this. Any company withholding information can't be too good.
Not looking good for TheAdvertco.
TheAdvertco Products
No products or services are being offered.
The reality is that their platform is just an opportunity to make money. You inves and recruit, that's it.
Not much to see here.
Let's move forward.
TheAdvertco Compensation Plan
Affiliates trust that TheAdvertco will deliver on its promises. By investing, they claim that you are guaranteed to get results according to the plan you choose.
You are also giving a referral link that allows you to earn from sign-ups. There is are potential bonuses and residual income for your recruiting efforts.
Promotor – spend $100 to $2499 and get 1.5% ROI over 120 days (capped at $500)
Booster – spend $2500 to $9999 and get 1.75% ROI over 120 days (capped at $1000)
Splasher – spend $10000 to $24999 and get 2% ROI over 120 days (capped at $2000)
Mentor – spend $25000 to $34999 and get 2.25% ROI over 120 days (capped at $3000)
Expert – spend $35000 to $50000 and get 2.5% ROI over 120 days (capped at $5000)
As you can see each has a specific cap. This pertains to how much you can earn in a single day off of your investments.
Referral Commissions
How much you have invested will determine your pay on your personally referred members.
For example, if you reach the Expert level, you can earn up to 10% off of your referrals.
There are exactly 5 levels you can progress through:
Promotor – make 6%
Booster – make 7%
Splasher – make 8%
Mentor – make 9%
Expert – make 10%
Residual Commissions
Residual income can be earned. It's done through a binary compensation plan.
The system automatically places YOU at the top of the binary structure and splits into two sides (left and right):
Below is an illustration of what that looks like…
The first level starts with two people and it's being illustrated by a women dressed in black above.
At the second level of the binary, it splints the first two positions into another two making it a total of 4.
People will begin filling all levels, either directly or indirectly by team members.
You are capped according to your investment package. However, there are no limits deep you can earn.
Promotor – capped at $500
Booster – capped at $1000
Splasher – capped at $2000
Mentor – capped at $3000
Expert – capped at $5000
TheAdvertco takes all the investment and adds up each day and pays you 10% on the lesser binary team leg.
By the end of the day, they will take your leftover volume and add it to your next day.
How Much is to Get Started
Getting involved can either be highly rewarding or very damaging to your bank account, espeically when they are asking upwards of $50,000 at there highest level.
But they also can go as low as $100.
Either way, you have a toon of thinking to do. Joining may or may not be a good idea.
Here's the thing. I have my own opinion based on the facts. If you're are willing to hear me out, simply continue reading.
My Final Words.
I know it sounds aweomse. The concept of just throwing money in and system and it shooting profits out seems like EASY money.
That's the problem. It's too EASY.
So here is what we know thus far…
Their services which include:
Internet Marketing
Google Ads Advertising
Social Media Marketing
Search Engine Optimization
Digital Analysis
Content Marketing
Conversion Rate Optimization
Branding and Creative Services
I think those are some pretty cool services but how is that connected to how they are offering passive income at such a high return rate? We need to know more about that.
How is it that they talk about everthing else except how they are promising people returns?
I been doing this for awhile now. I've seen dozens of these types of program. They claim to have a product, and never do. Then they promise money which is not possible.
And they always seem to have transparency issues.
You know what I see? A scam that is using a Ponzi scheme business model (which is illegal by the way).
The way it works is that sign-ups end up being the sole source of revenue for the company. They then use our revenue to pay off existing affiliates. Once that dies down, they can no longer pay everyone.[1]
It's not surprising at all that they are another shady company.
They have lied to us. Given us false names and address and give no informaion about how their company works. Not good!
If that does not convince you then think about this. If they had such a program that could bring in thousands of dollars at will, they would be a billion-dollar company and they wouldn't need us.
Technically, they could just buy their own packages and come out way better then sharing profits with us.
But that's not us. They need us to sustain their scam.
They are just a complete mess. It only makes sense to keep away.
I don't mean quit your search though.
There are still legit businesses out there that ACTUALLY work and are long-term. Maybe you won't earn thousands overnight, but you can over time.
Your one click away from working with your own personal mentor, simply click the banner:
I know it can be hard sometimes figuring out how everything works online.
But you can have a mentor that helps you figure everything out.
They can help you start an online business, or they can help you with your current one. Either way, they can help you DOMINATE in the business world.
They check-in on you to make sure you're taking the right steps everyday to achieve results. You can't beat that!
Thanks for reading our TheAdvertco Review
Keep Up with Me:
Check out my channel on YouTube
Good luck in your journey,
-Tomas Bishop
P.S.  need help earning money the right way online, click this URL and see how you can work with a personal coach to point you in the right direction.