ClicXAds Review – Ponzi Scam or Legit Adcredit Bitcoin MLM?
Welcome to my ClicXAds review!
Right now I have another company here today that is claiming to be a good buiness opportunity. People are joining and asking others to join as well.
But are these people sheep or have they just found a great opportunity that they want to share with the world?
It can be hard to tell with all the reviews out there.
I personally like to keep my content unbiased. The goal is to actually help people and not just lead them on a failing path.
If your thinking about investing your hard-earned money into ClicXAds then you may want to get the full details on what you walking into.
ClicXAds Review
Companies typically proudly boast about their leadership. ClicXAds website shows no faces or names of the individuals running the show. I don't find that ideal.
I believe in legit companies being up front about who they are.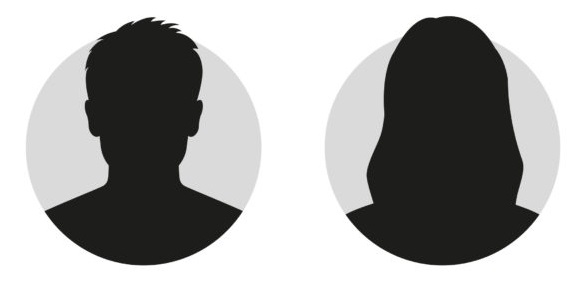 Whoever he or she is, they had been planning to create this program for awhile, having bought the website name in 2017.
They are just now putting the website "clickads.com" to use. Around Februrary 2020 is when they actually built the program and made it functionally.
So they are only a few months old even though they owned the website name for a couple of years.
You may have actually seen the domain in use before. It used to be a website that showed others how to create their own PTC website.
So the previous owner had used the website before for another make money online opportunity.
Moving forward.
ClicXAds Products
You need to own Bitcoin to participate. Your cryptocurrency can then be used to fund your account in which ClicXAds will generate you a return on your investment.
However, they do not offer a product or service strangely enough which leads me to this next statement.
ClicXAds would be classified by the FTC as a Pyramid scheme. If you don't know who the Federal Trade Commission then you should know they basically protect online consumers such as yourself.[1]
ClicXAds Compensation Plan
Part of why people are enticed to join ClicXAds is that they are told if they put Bitcoin in they will get profit without a doubt.
Yellow – 0.002861 BTC (requires Basic membership)
Blue – 0.006312 BTC (requires Professional membership)
Green – 0.01434 BTC (requires Enterprise membership)
Red – 0.02872 BTC (requires VIP membership)
You have a couple of choices when investing. Depending on your choice, you will earn accordingly:
Basic – no cost, returns capped at 105%
Professional – 0.001733 BTC a month, returns capped at 111%
Enterprise – 0.004619 BTC a month, returns capped at 115%
VIP – cost not disclosed, returns capped at 118%
ClicXAds Referral Commissions
ClicXAds pays referral commissions on invested funds down three levels of recruitment through a unilevel compensation plan structure:
Basic tier affiliates receive 3% on level 1 (personally recruited affiliates)
Professional tier affiliates receive 4% on level 1 and 1% on level 2
Enterprise tier affiliates receive 5% on level 1, 2% on level 2 and 1% on level 3
VIP tier affiliates receive 6% on level 1, 3% on level 2 and 2% on level 3
Matrix Commissions
I don't know the exact size of their matrix setup. However, I do know you can be paid by filling matrices up as well.
Commissions are paid on the affiliate membership subscriptions and are paid down 6 levels in total:
Level 1 – 20%
Level 2 – 15%
Level 3 – 10%
Level 4 – 7%
Level 5 – 5%
Level 6 – 2%
A matrix can be filled directly or indirectly by upline and downline team members.
This is apparently shuffled around every 7 days.
How Much is It to Get Started
There is a way to earn more then the traditionally payouts. You can sign up free and be under the standard pay rate. By upgrading, you can recieve more.
You can check out the cost of their premium affiliate membership packages below:
Basic – no monthly cost
Professional – 0.001733 BTC a month
Enterprise – 0.004619 BTC a month
VIP – cost not disclosed
In a nutshell, the core foundation of this business is that if you spend more, you see more results.
The question is if you should be spending on them at all.
After all, they do create a questionable atmosphere.
My Final Words
I know that your here to make money. You probably don't want to lose money or use a program that won't make you much.
Most importantly, you probably don't want to promote a scam.
So is ClicXAds a Scam?
What do we know about them? Not much. They kind of popped up with HUGE claims. On top of that, they never gave us any names or even an idea to who they are.
Yet we are supposed to trust them and fork over hard-earned money for a program that sounds too good to be true. They literally promise success.
The one fact about them that can't be ignored is the lack of a product. We can't run around sharing a Pyramid scheme where all people do is recruit. It's illegal unfortunately.
And am I the only one who wants to know how they can literally generate income for its affiliates at a promised rate?
I understand were buying adpacks but what about them are generating revenue. We have to know this.
That just means it's a ponzi scheme as well.[2]
The thing is that there have been tons of companies that have gone down the road of offering ad credits and all of them have been reported to be Ponzi schemes by SEC.[3]
The reason you don't want part of this model is that one day it will collapse then they no longer will be able to pay you. It happens when people are no longer sighing up, thus stopping the flow of revenue (what they use to pay affiliates)
At the end of the day, the unknown people running the show are going to be happy. They will have ran off with YOUR cash once things start falling apart.
Who are we going to blame? No one because we don't even know who is running the show.
I hope this is making some level of sense.
Right now all I sense is a bunch of hype from an illegal company.
With that being said, I think you should do the smart thing and stay away.
Not ready to give up on earning money online? I don't blame you. You may want to hear me out though.
Your one click away from working with your own personal mentor, simply click the banner:
Building a business may seem like an impossible thing to do.
In my opinion, it's due to a lack of proper education.
We can help you learn about how to start an online business, find products, and then promote it.
You won't be ALONE. Our team works with you and points you in the right direction until you get results.
My thing is that if you want to see success, you're going to have to actually do what is hard. So stop chasing the easy ways and focus on a long term plan.
Good luck in your journey,
-Tomas Bishop
P.S.  need help earning money the right way online, click this URL and see how you can work with a personal coach to point you in the right direction.