Billion Money Review – Gifting Scam or Legit Opportunity?
Welcome to my unbiased third party Billion Money Review!
Hey, thanks for stopping by to learn more about this business opportunity.
I understand that earning money from home is aweome.
The thing about being online is there are far too many scams to not do proper research.
Since I have been scammed before, I know what it's like to get tricked into silly programs that never work.
You can trust that this Billion Money Review will be unbiased.
At the end of the day, my word means nothing but the FACTS do mean something
And that's exactly what I'm sharing in this article (FACTS)!
Are you ready to get the truth?
You may want to pay attention, my words may save you time and money.
Billion Money Review
Their wesbite was not helpful in finding out about who was running the show. They simply did not diclose that information on Billion Money.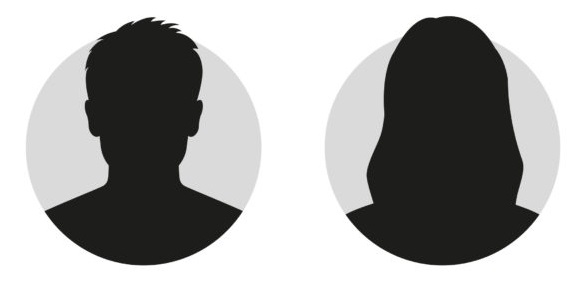 If your wondering how long they have been in busy, it has not been for long. Their uptime dates back to February 24th, 2020. They are very fresh.
By the looks of their traffic, I may have an idea of where the owners are located. Since most of their audience is from out of India, it may suggest that is where this company originated.
I find it frustrating that they shared no information about who they are. It could be taken as a red flag. In most cases, I do not suggest joining anything that is not straight forward.
Moving forward.
Billion Money Products
You may have noticed that they have no products. This is not good. However, they do have an affiliate program that you can use to earn money. According to Billion Money, your success is guaranteed.
Interesting, right?
The thing is that sense they have no product, they are illegal.
Some of you know this. It's always going to be a Pyramid scheme when there is no product and purely just recruiting. A legit MLM has aproduct.
Not sure how they are going to last like this.
Billion Money Compensation Plan
I hope you knowing gifting schemes are illegal, and that's exactly what you are participating in when you gift and recieve payments in Billion Money.
Even though all the gifting payments are made in PAX, the company tracks payments in USD equivalents.
Now these gifting payments within Billion Money are run through two 2×10 matrices.
A 2×10 matrix compensation plan structure has the affiliate at the top with two positions directly under them:
These two positions create the first level of the matrix.
Below that the second level of the matrix is created by splitting these two positions into four positions in total.
Levels 3 to 10 of the matrix is created in the same way…
Basically you get started and gift $10 to an existing affiliate.
They can get gifting payments from affiliates directly or indirectly sponsored into their matrix as the following:
Level 1 (gift $10) – get $10 from two affiliates
Level 2 (gift $15) – get $15 from four affiliates
Level 3 (gift $30) – get $30 from eight affiliates
Level 4 (gift $120) – get $120 from sixteen affiliates
Level 5 (gift $500) – get $500 from thirty-two affiliates
Each matrix is the same. Te only difference is that the participation fee is higher. Expect to see a higher gifting cost on your second matrix at the following rates:
Level 1 (gift $4700) – get $4700 from two affiliates
Level 2 (gift $5000) – get $5000 from four affiliates
Level 3 (gift $9000) – get $9000 from eight affiliates
Level 4 (gift $18,000) – get $18,000 from sixteen affiliates
Level 5 (gift $35,000) – get $35,000 from thirty-two affiliates
You will not recieve funds unless you have paid the entry fee for the said level you are waiting to be paid on.
You may find that there is more cost but it's not publicly disclosed, unfortunately.
Cost To Join Billion Money
It's a pretty low cost entry fee of $10. It becomes more expensive as you realize you want more income potential.
It can go as high as $70,000.
Insane right? And that's not even including the admin fees that come with it.
I think that is ALOT of money to be spending when your not even buying any actual service or product.
Here's what I think of this program.
My Final Words
Billion Money might sound cool upfront. It seems like it's EASY and there are tons of bonuses.
They also advertise themselves as a way to make billions.
But, at the end of the day, all they are is a website designed for people to get others to send them payments. And this just happens all day, everyday. People recruiting people.
It's a gifting scheme and it's nto a good thing.
Forsage is another one of those companies pushing the whole Smart Contract thing. It's a scam and hype.
I mean just really think about it.
Somebody approaches you. They tell you the cost to get started and then you send them themoney to get access to the program. Now people can send you payments and get started the same way you did.
Sounds silly, right?
That's just how gifting schemes work. In just about every place in the world they are looked at as bad.
Billion Money is just sitting back watching their bank account fill up. They insert hidden accounts into their system and soak up money behind the scenes while no one knows.
They are the real people making money.
While everyone else actually loses money. Why?
You depend on people to fill up your matrix. This means people have to be signing up. If they aren't then people won't earn and their investment will have been wasted.
Billion Money is definitely a scam people. Stay away!
So this is the thing.
Building an online business is powerful. Many people actually earn thousands online. But you have to know what you are doing.
Your one click away from working with your own personal mentor, simply click the banner:
Sometimes you just need a push. Imagine someone pushing you and mentoring you at the same time.
This person will show you how to get a real functioning online business.
They show you PROVEN methods that are working in the industry online.
All you have to do is schedule a call with them every month and they will show you the way and help you get results in your business.
So, if you can try to stay away from the low-quality businesses that promise the world but never deliver.
Thanks for reading my Billion Money Review.
Good luck in your journey,
-Tomas Bishop
P.S.  need help earning money the right way online, click this URL and see how you can work with a personal coach to point you in the right direction.